Decorative Painting by Nicole Mann
Nicole K. Mann
murals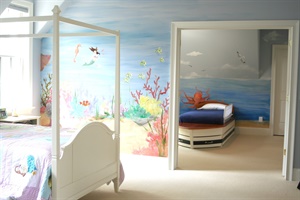 Underwater murals
A brother and sister's adjoining bedrooms, both painted with under-the-sea murals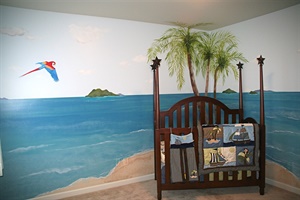 "Pirate" Nursery Mural
(With no scary pirates, of course!)
7'H x 10'W x 12'D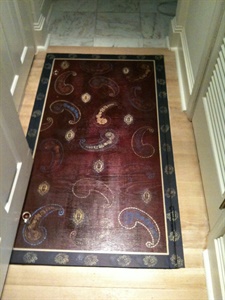 Painted paisley floor
4"H x 2"W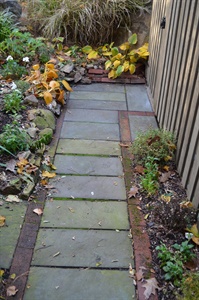 Faux-aged flagstone concrete walkway - after
Concrete was painted to match adjacent flagstones and bricks.
3'W x 5'D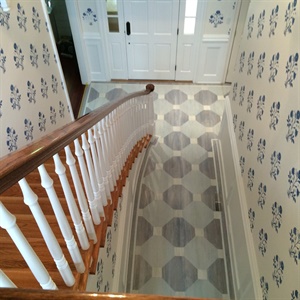 Checkerboard Front Hallway
Painted checkerboard on hardwood floor
Nicole Mann
In homes and businesses across the Philadelphia region and sometimes far beyond, Nicole Mann has created a whole new world for clients with her imaginative painting.
Working with designers and directly with individual homeowners, her trompe l'oeil murals, fanciful children's rooms, custom wall treatments, and realistic faux finishes have delighted customers for more than 20 years. Client satisfaction is her best advertising. From walls and floors to ceilings and furniture, Nicole Mann brings her ideas and talents to every artistic project to make each one look special. References are available upon request.
Content copyright by Nicole Mann.