John T. Martin
Painting, Printmaking, Drawing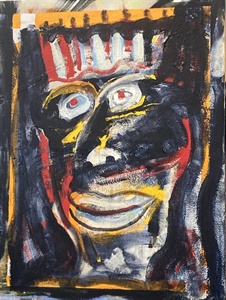 The Last Happy King
37"H x 28"W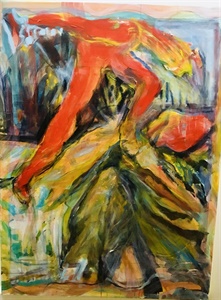 Why I Like Comic Books
47"H x 36"W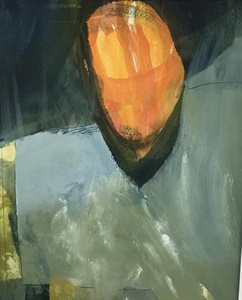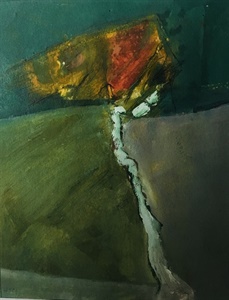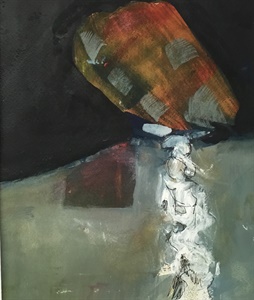 About the Artist
My artmaking started in 2007 as a student at Cleveland Institute of Art. I have spent most of my time as a printmaker at Zygote Press. In the past 2 years, I have moved into painting.
Gesture and a need for narrative are important aspects of my work.
-- John T. Martin Jr.
Events
August 10 - 20, 2020

Fairmount Center for the Arts Annual Juried Show

8400 Fairmount Blvd., Novelty OH

First Place and Honorable Mention, Graphics

June 1 - 30, 2019

Good Neighbors

Beachwood Community Center

Invitational

September 13 - October 18, 2018

NewNow2018!

Cuyahoga Community College Eastern Campus

Juried Exhibition

October 12 - 14, 2018

Cleveland Museum of Art

Juried Donation

March 30 - April 28, 2018

1754 E. 47th St, Cleveland OH. 44103

Juried Exhibition

August 4 - 21, 2017

2175 Lee Cleveland Hts. OH

A Group Celebration of Artful Studios at Coventry Peace Campus

July 23 - August 26, 2016

Warren Ohio

Honorable Mention - 2 pieces cash prizes

May 15 - July 10, 2015

The Gallery at Lakeland, 7700 Clocktower Drive, Kirtland OH

Artists' Reception, May 15, 2015, 7-9 p.m.

May 30 - June 11, 2015

Fairmount Center for the Arts, 8400 Fairmount Boulevard, Novelty OH

Honorable Mention North Park Winter Landscape

April 16 - May 16, 2015

1754 E. 47th Street, Cleveland OH 44103

Opening Reception April 16, 2015

March 30 - April 19, 2015

Shaker Heights Public Library, Main Branch

Opening Reception March 29, 2015, 2-4 p.m.

November 7 - December 14, 2014

155 Bell Street, Chagrin Falls OH

March 24 - April 15, 2013

Shaker Heights Public Library

Opening Reception March 24, 2013

June 1 - July 7, 2012

Zygote Press, 1410 E. 30th Street, Cleveland OH 44114, 216.621.2900

Opening Reception June 1, 2012, 6-9 p.m.

January 5 - 30, 2012

Annex Gallery, Loganberry Books, Cleveland OH

Opening Reception Thursday, January 5, 2012 6-8 p.m.

February 13 - March 1, 2011

Works in Progress

Gallery One, Cleveland OH

October 15 - November 19, 2010

Forum Artspace Gallery, Cleveland OH