Barbara L. Cornelius
Laguna Beach, Ca
949-494-4313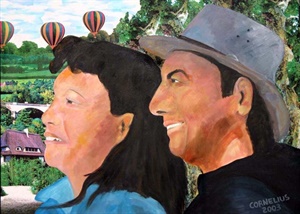 A Gypsy's Life
Mixed Media: Acrylic and Original Photographs on Canvas.
48"H x 36"W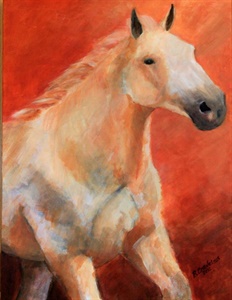 Motion in Grey
40"H x 30"W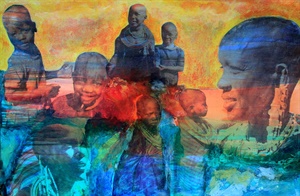 Masai Women and Children
2014 Mixed Media; acrylic and image transfer on Claybord by Ampersand
24"H x 36"W x 1"D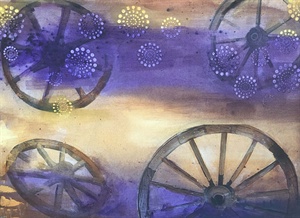 Wheel of Providence
The wheel is a beautiful figure of divine Providence. Sometimes one part of the wheel is on the top, and then again at the bottom, just as in life our life moves from good times to difficult times. In the middle at the axle is God's everlasting love toward His covenant people.
18"H x 24"W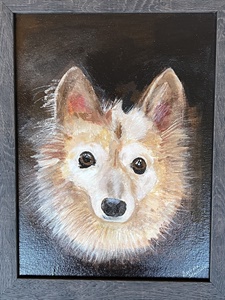 Artist's Statement
Barbara Cornelius, of Laguna Beach, California has always been creative. Growing up in the Far East, without the influence of television, malls or other childhood and teenage distractions, her free time was spent painting, drawing and, her other passion, riding horses. After graduating from the University of Southern California with a BFA degree in Painting, Barbara chose to pursue a career in law, a decision to this day she cannot explain. Nevertheless, after four years of working full time while attending night law school she spent the next 20 years being the most creative lawyer she could. She found her comfort zone working as in-house counsel for several corporations.Even though successful in her legal career, her passion for art continued to tug at her. Finally, in 2000, she retired from law and began to pursue her passion for art.
With each art work, she is discovering something about herself and the direction in which God is leading her in her artistic expression. Barbara continues to explore a variety of media and styles to express her impressions of the subjects she paints. She strives to create colorful, dynamic and bold paintings that capture the unique character of her subjects and joy she receives when painting. Her goal is to paint with a freshness, energy and expression that captures her audiences' attention as they are drawn to her work and the Joy of the Lord within her.
Barbara is also an avid dressage rider. She birthed, raised and trained her riding horses, and rides at a equestrian center close to her home. Animals are a very important part of Barbara's daily life. She and her husband also share their home with their dog, Simon. Barbara enjoys traveling with her husband and has amassed an extensive photo library of their travels that she has transformed into artistic expressions using Adobe PhotoShop. She enjoys the range of expression and nuance that digitization allows her to bring to her photographic art.
EXHIBITS AND CONTRACTED WORK
1969 University of Southern California Student Exhibit
2001 Saddleback Community Church - Post 9-11 Patriotic Concert Art Exhibit
2002 Human Options Administrative Offices - Custom Paintings and Photography specially created for these offices (Human Options is a shelter for battered women and their children.)
2003 Crescendo Art and Jazz Festival; Mariners Church
2004 HowOriginal Gallery, Laguna Beach, CA. Show benefiting the Animal Rescue Foundation & Friends of San Clemente Animals.
2004 Laguna Beach Seniors Art Show Participant (Juried)
2005 Woman's Club of Laguna Beach Art Show and Auction
2006 PrimeUrban - painted custom painting for their office.
EDUCATION
1969 BFA - Painting: University of Southern California
1980 Juris Doctor: Southwestern University School of Law &
California License to Practice Law
Events
July 28, 2012

Giracchi Vineyards and Farms, 16162 Jackson Road, Silverado, CA

Barbara's equine art will be displayed in the Art Walk.